La Rosa was created by four phenomenal woman united by love and passion for dance. Therefore you can look forward to their temperament and elegance, graceful movements accompanied by Latin rhythms, colorful costumes, genuine wide smiles and lots of positive energy. "It means the world to us having the opportunity to express our emotions, feelings and creativity through movement. We are blessed to bring you joy, enthusiasm and good vibes."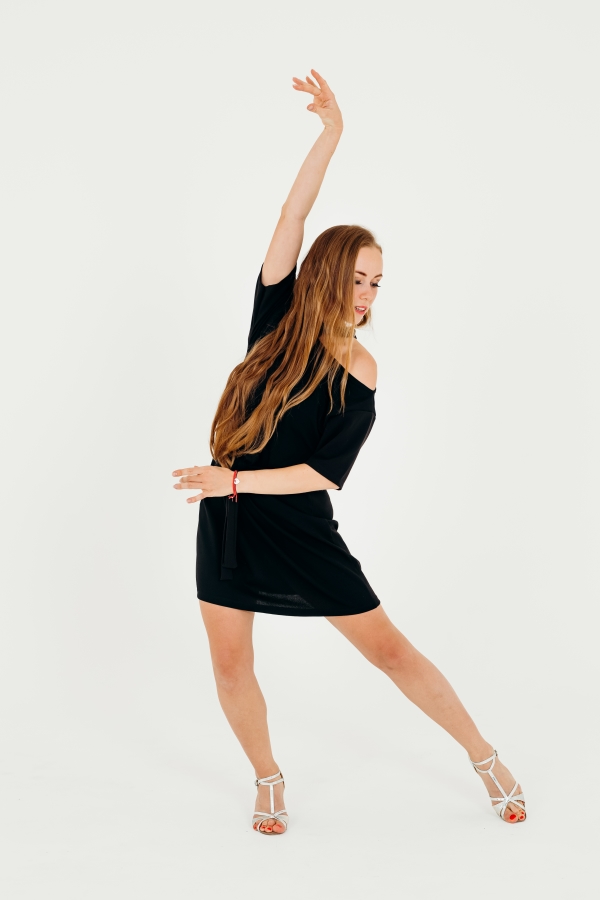 Zuzana
Zuzka is a living proof that with a real passion and devotion everything is possible. She managed to turn her childhood dreams into a reality. " Since I was a little girl, I knew that dancing was what I wanted to do and what would fulfill me. I tried many different dance styles, but at the age of nine I came across Latin American dances. I never danced any different style since then. I am always honoured to pass on the knowledge, techniques and experience I have gained through the years of dancing to others." Zuzka has been devoted to 'latino' for the longest period of time from all members of our formation. Besides she is the main content creator, there is one thing we will always be overwhelmed with and need to praise – her hypermobility has no boundaries.
Laura
Laura has been dedicated to dancing since early childhood. It is truly a passion for her. "I started as a chubby and clumsy four-year old girl without any sense of rhythm. However, joy and pleasure from dancing overcame every single initial imperfection and nowadays, it plays an irreplaceable role in my everyday life. I love the rush of positive emotions striking anytime I dance." Laura has gone through a number of dance genres including folk dances, Irish dances all the way up to her passionate 'latino'. She is an unthinkable part of our formation and head of the "criticism" department. Her precision is necessary for tweaking even smallest details. What is more, our make-up artist is able to transform every lady into an enchanting princess.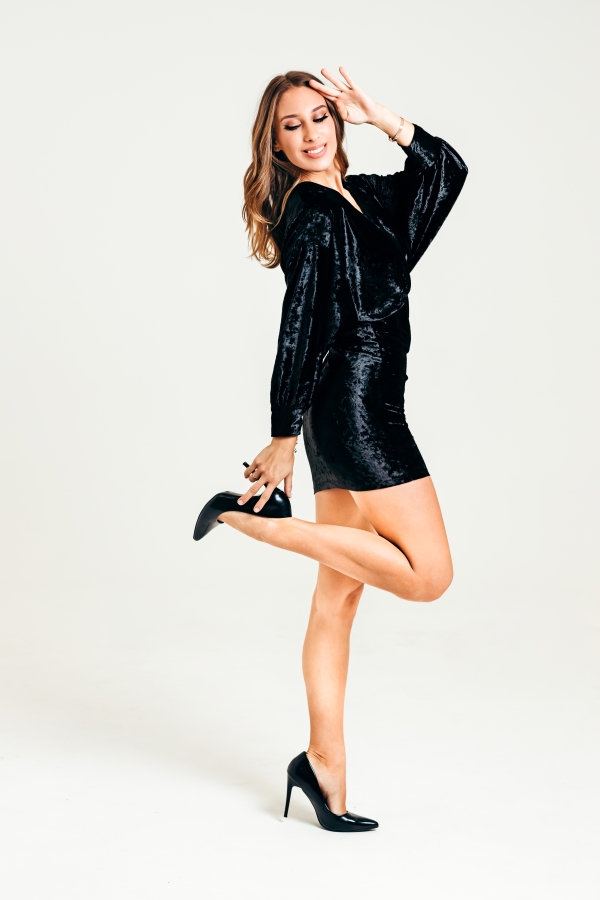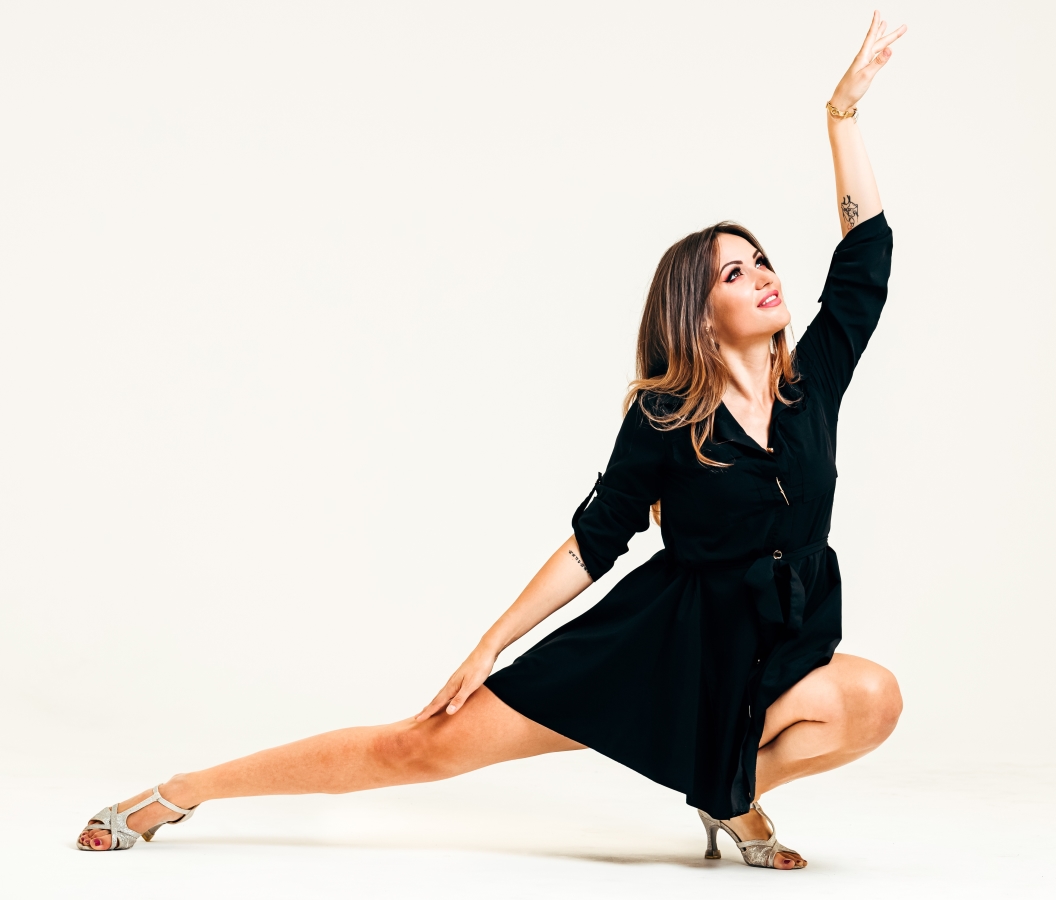 Klára
When you imagine a rough diamond, it is not shiny, quite the opposite. Its structure is different than that of a set in a piece of jewelry. This is how we would describe our Klára. Very phlegmatic outwards, yet very humorous. "Whether I am standing on the stage or just in the training hall, I can feel the explosion of temperament rushing to my surface, the moment music starts to play. The feeling is irreplaceable." Kaja, as everyone calls her, found her path to dance at the primary school. She tried, at that time completely new genre, hip-hop and later other modern dance styles. Kaja represents slightly disturbing element of our trainings due to her madness and craziness. We laugh a lot but we do not complain. But laughter can get you a sixpack, right?
Patrícia
Difficult to say, whether there is any activity our Patricia did not try as a child. She danced even without the music playing. It was more than obvious that movement will be a huge part of her life. "My parents signed me into a baton twirling group when I was just five years old. Since then, I have tried many other different genres such as hip-hop, break dance or MTV dance. But when I was fifteen I saw a carnival in Rio de Janeiro. I was overwhelmed by the women's incredible feminine energy, sensuality and especially their colorful costumes. From that moment I knew 'latino' was the style I wanted to broaden my horizons in." In addition, Patricia actively pursues sport pole dance and is able to create unique costumes even from the smallest fabric remnants and a package of rhinestones.